Looking forward to a "Twilight Taster Session" on Social Entrepreneurship at London Business School this evening!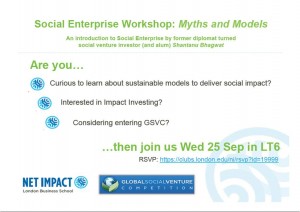 No Comments
No comments yet.
Sorry, the comment form is closed at this time.
Testimonials

It was an eye opener. Yes, I wanted to take entrepreneurship as a career and now I am determined to do so, Thank you very much!!